ANSI Double Pitch Stainless Steel Attachment Chains
Double Pitch Stainless Steel Attachment Conveyor Roller Chains are built in accordance with ANSI B29.4. With attachments, these corrosion-resistant chains are widely used to carry or convey products in the food and pharmaceutical industries. Attachments available include A1, K1, A2, K2, SA1, SK1, SA2, SK2, D1, D3, D5, D6, GK1, Deep Link, SAA1, SKK1, SAA2 and SKK2. Hollow pin chain version is also available. MTO (made-to-order) attachments and engineering plastic rollers are also available on request.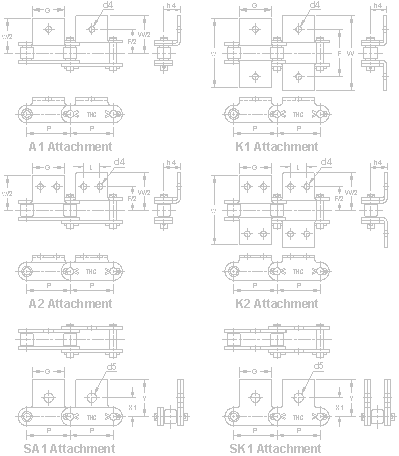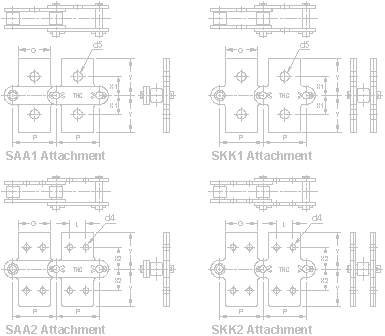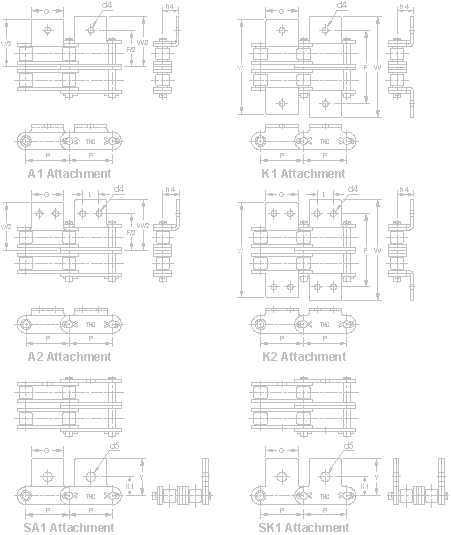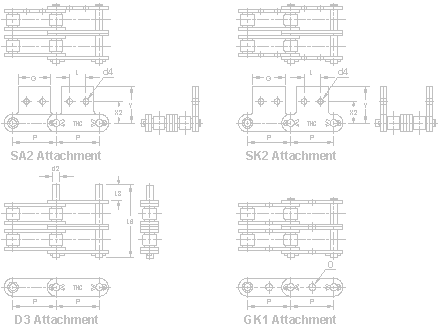 Home | Back to Stainless Steel Chains | Site Map
Tel: 86-10-8795-2546 | Fax: 86-10-8795-2541 | E-Mail "THC"
Read this page before you inquire!

Copyright 1998-2010 by Beijing THC Limited. All rights reserved.